A Romantic Spring Garden ~ Tom Mostyn
A Romantic Spring Garden ~ Tom Mostyn
| | |
| --- | --- |
| Title: | A Romantic Spring Garden |
| Artist: | Tom Mostyn (1864-1930) British |
| Detail: | Oil on canvas: 61 x 93. Frame: 71 x 103 in. Signed. Circa 1920. Original period frame. |
| Price: | £22,500 |
| Location: | Please refer |
Artist Biography
Tom Edwin Mostyn was born in Liverpool, to artist Edwin Mostyn. Raised in Manchester, he studied at the Manchester Academy of Fine Arts where he won first prize for life drawing under his mentor Sir Hubert von Herkomer at Bushey, Herts. Lived in London and after World War I moved to Devon and began painting enchanted garden scenes for which he would become best known. Died in Torquay on 22nd August 1930. His work retains a theatrical quality and he is considered one of the leading English Impressionists of his day. Exhibited regularly at the Royal Academy from 1891 onwards and also around Britain and abroad in the Paris Salon and in Carnegie Institute, Pittsburgh. His work is represented in many public collections.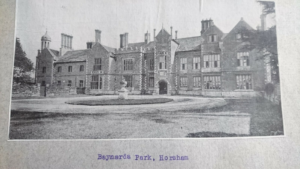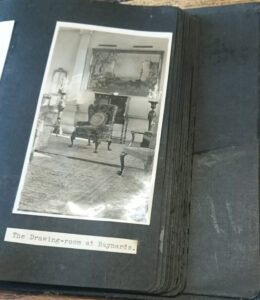 Exhibited: London Royal Academy, 1920 No 209
Provenance: Baynards Park, Horsham (See old photo's below). Private client collection, UK.