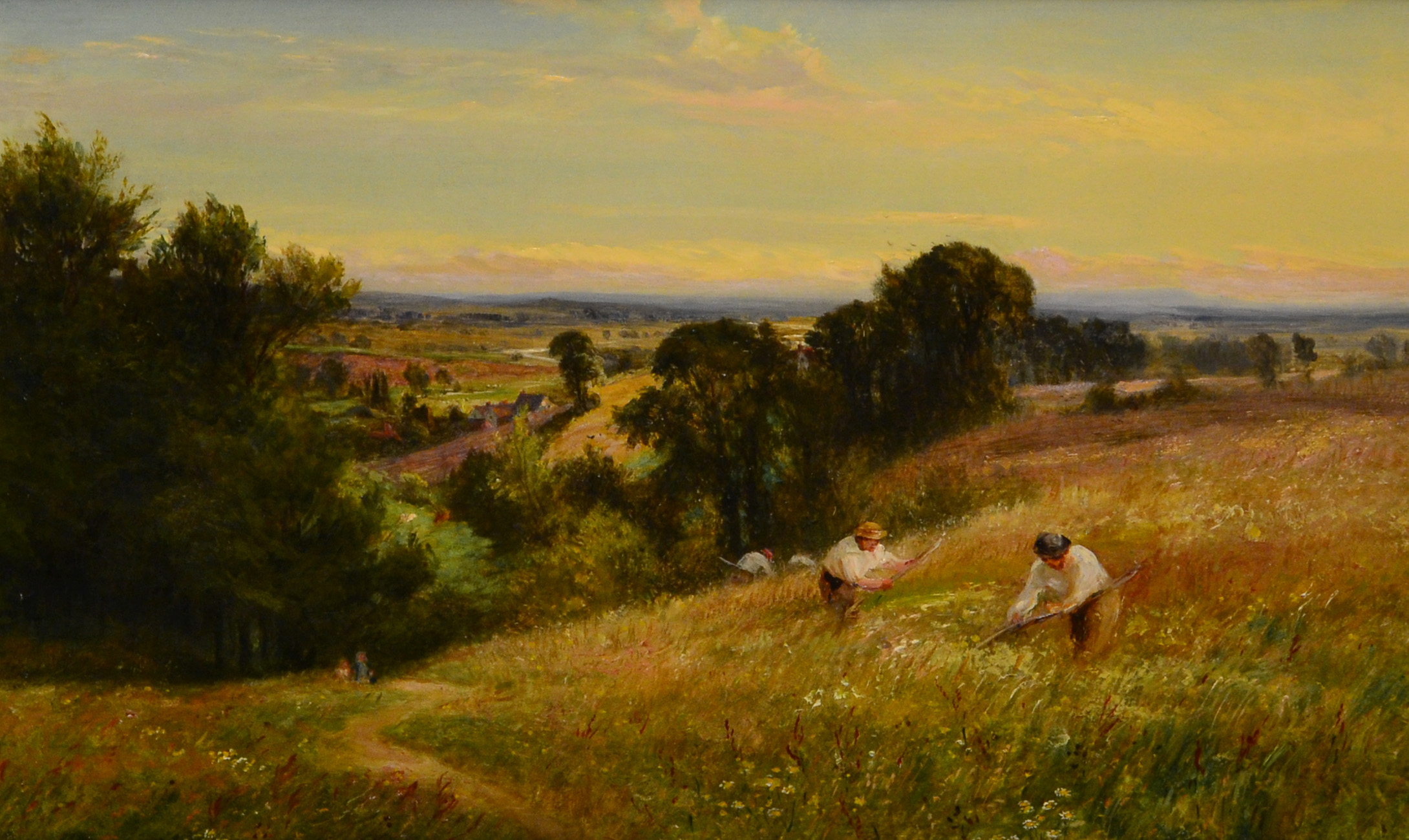 Featured Picture – Charles James Lewis RI, Witley Surrey 
Welcome to Thomas Fine Art
…and to our online gallery, where you can arrange to buy or view a painting.
Thomas Fine Art is an English Art Gallery who buy and sell British and European paintings from the 17th – 21st century.
We are based in West Sussex and offer our expertise to private and corporate clients wishing to acquire or to sell works of art, or build an art collection.
We have worked for many years with leading Architects, Interior Designers and Decorators and sourced paintings to enhance their projects around the World.
Our Collection
We offer a diverse range of paintings from all periods, importance and subject matter, to offer clients a wonderful selection to choose from.
You will find Old Masters and contemporary paintings, the unusual and grand scale canvases, and a variety our most popular paintings and artists which makes our gallery special.
Our Online Gallery
A selection of our fine paintings can be found on our online gallery pages.
You can browse all Available Works, or view paintings by Category; Period, Subject and Size.
If you wish to purchase or view paintings from our online gallery, sell your art or have any other enquires please contact us.
Selected Genres and Artists 
Period Art
Historical Portraits are an important part of our portfolio, and we particularly like to acquire works by Thomas Gainsborough.
Early British landscapes and Animals in Landscape are always popular with our clients and we like to offer a selection by the Williams family of artists, John Frederick Herring and Thomas Sidney Cooper.
Pretty Victorian Portraits are always sought after. We are keen to acquire works for the gallery by Charles Sillem Lidderdale, Sophie Anderson and Charles Baxter.
British & French Impressionists are an important part of our gallery and we actively seek works by Manchester's Monet -Wynford Dewhurst, and the Post-Impressionists.
European city views are as popular today as those acquired during the Grand Tours of 17th and 18th centuries and we like to offer views of Venice, Paris, Rome and the Rhine from all periods in history.
Contemporary Art
Russian romantic paintings by artists including Konstantin Razumov, Alexander Averin,Yuri Krotov and Vladimir Gusev have proved extremely popular with clients wanting to move towards a more contemporary look in a room and for holiday homes and yachts.
Contemporary marine art is well represented by the gallery, with historic and modern classic yachts, the America's Cup and Antigua Classic Regatta races. The gallery represents the important British marine artist William Bishop.
The British Impressionist Marcel Gatteaux has been represented for many years and we offer a range of his colourful landscapes, especially of Provence and Mallorca.
Last Updated: 15/11/2019